UHC/AACN Nurse Residency Program™ Overview
Learn more

NRP Meeting Place
Connect with your peers, read up on the latest events, or find out what's new.
Access Now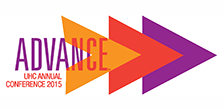 Annual Conference 2015
View rapid fire presentations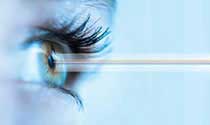 UHC Intelligence™
Turn knowledge into power with a dynamic suite of tools and services that empowers health care organizations to achieve excellence.
Learn More
Nursing
Throughout the clinical enterprise, nursing's influence is palpable. Whether serving on a patient care delivery team, as a clinical informatics specialist, in the areas of quality and performance improvement, or as nursing management, UHC offers the solutions, education, and networking you need to help your organization excel.
Solutions
UHC Intelligence™
UHC Intelligence™ is the industry's leading performance improvement solution suite. Offering comprehensive comparative data and benchmarks, time-tested analytics, and proven best practices, UHC Intelligence™ is trusted by the nation's leading academic medical centers and their affiliated hospitals and physician practices to guide clinical, operational, supply chain, and financial decision-making. We can help you turn knowledge into power.
UHC Intelligence™ includes:
Tools & Reports
UHC Nursing Quality Data Base™
The UHC Nursing Quality Data Base™ (NQDB) is a robust, integrated, and transparent tool for benchmarking, reporting and monitoring your organization's nursing quality indicator data. The database is a rich source of comparative data on nurse-sensitive measures that supports subscribers' efforts to jump-start performance and be recognized as national leaders in nursing quality. In July 2015, the NQDB was redeveloped to offer members a comprehensive source of data that incorporates your nursing measure data from UHC's deep comparative data repositories.
The UHC Nursing Quality Data Base™ enables your organization to import your nursing incidence data each month or quarter, assuring you have access to timely and relevant analytics that allow you to monitor performance down to the unit level. Transparently compare your organization's performance to similar organizations and top performing hospitals and health systems.
The enhanced tool offers the following features and benefits:
Use dynamic dashboards and custom reporting to pinpoint performance improvement opportunities
Generate an executive summary with graphical presentation of data that meets Magnet reporting requirements
View reports by specific hospital unit and across your health system; benchmark against similar institutions and top performers.
Submit your incidence data or import nursing quality indicator data from the UHC Performance Intelligence® Clinical Data Base and Core Measures data base.
UHC offers education programs and Web conferences where members share experiences and best practices that have resulted in improved performance.
CAP2
The Center for Advancing Provider Practices (CAP2) is a national collaborative developed by UHC and the Metropolitan Chicago Healthcare Council to optimize provider team performance through the effective integration of advance practice registered nurses (APRNs) and physician assistants (PAs).(CAP2) features a dedicated website with organizational assessments, benchmarking reports, and toolkits to assist with the integration of APRNs and PAs as vital members of the evolving health care provider team.

UHC/AACN Nurse Residency Program™
UHC is dedicated to preparing the health care workforce of the future. In partnership with the American Association of Colleges of Nursing (AACN), we offer a one-year post-baccalaureate nurse residency program designed to help nurses transition into the acute care environment.
Education & Networking
Annual Conference
The UHC Annual Conference is one of the nation's largest conferences of academic medical centers, with more than 1,600 health care industry experts representing myriad disciplines. The conference brings together members who learn about today's challenges facing academic medicine and what upcoming trends will bring to the health care industry. Members choose from among 70 rapid-fire sessions and educational posters and have numerous opportunities for networking. We also recognize health care performance achievements from annual award recipients who are honored at the conference.
Education Programs and Web Conferences
We offer a variety of educational opportunities to help members achieve excellence in quality, safety, operational, and financial performance. In addition to UHC expert-led education, many of our programs feature member organizations interested in sharing their first-hand experiences regarding new programs and processes aimed at advancing organizational performance—all in the spirit of exchanging knowledge and accelerating change.
Networking
Councils
Our councils are composed of representatives from UHC member organizations who meet regularly to exchange information, develop and apply ideas to improve efficiency within their institutions, arrange preferred purchasing agreements for products and services, and develop innovative strategies to address market changes and create value.
Listservers and Social Media
Our members actively engage one another to ask questions, seek varied perspectives on pressing issues, and gather insights via listservers.
UHC is social! You can connect with us and other member organizations on Facebook, YouTube, LinkedIn and Twitter. We invite you to learn more and join the conversation.