ONE INSTITUTE, ONE PURPOSE
Introducing the UHC Research Institute,

™

a groundbreaking program established to provide the knowledge and insights you need to lead the way in improving the nation's health care delivery system. As the health care industry undergoes unprecedented transformation, academic medical center (AMC) administrators, physicians, and other clinical and operational leaders must help shape a sustainable health care system that is capable of providing high-quality, accessible, and affordable care.
Operating in an increasingly demanding and complex environment, AMCs face a major turning point that calls for courage, foresight, and leadership in order to promote lasting, meaningful change. The UHC Research Institute

™

offers an innovative research and development platform that evaluates opportunities to fundamentally redesign health care processes and provides practical, tested solutions that can immediately be put into action to effect change in your institutions and, ultimately, throughout the industry.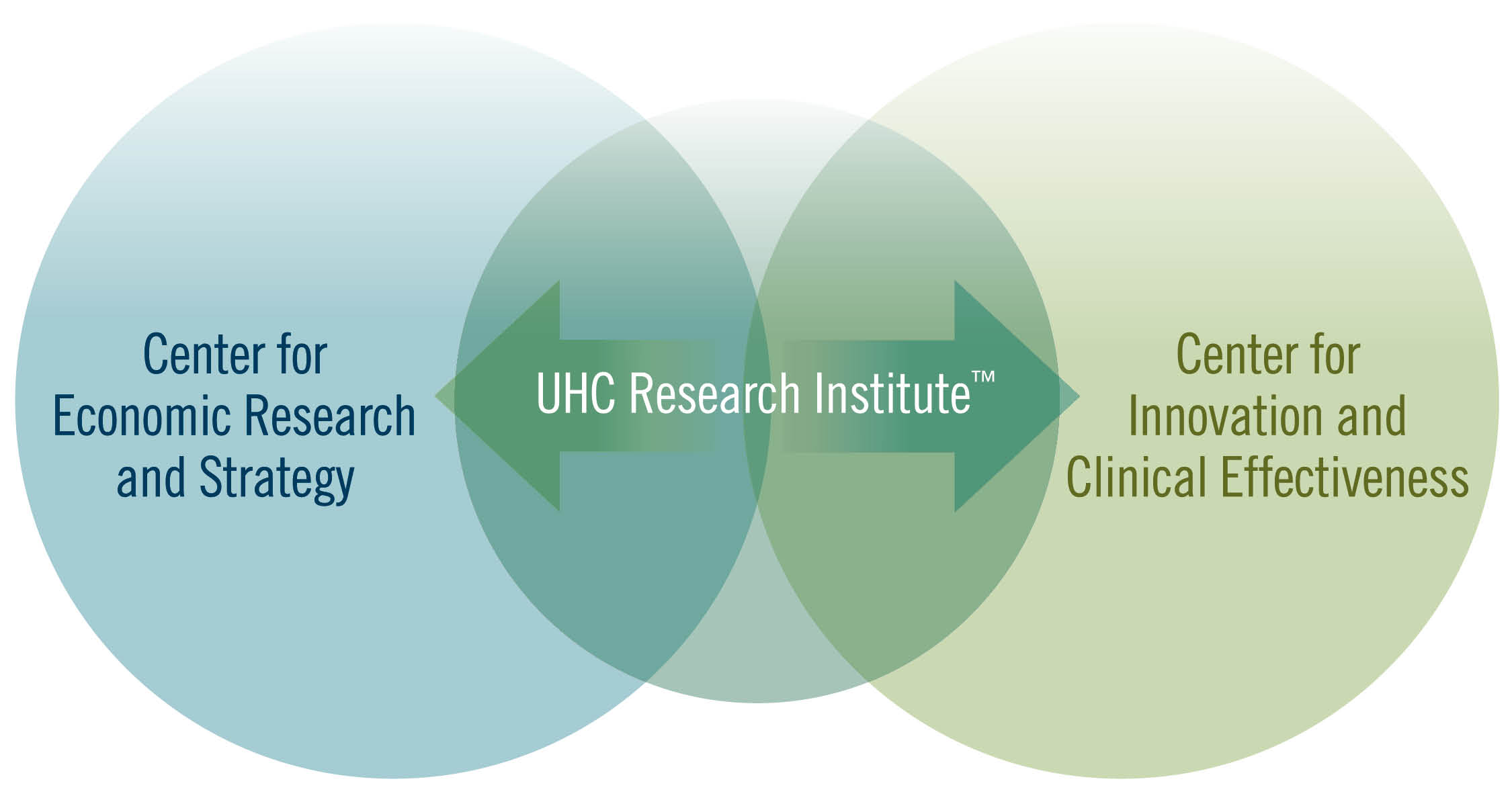 TWO CENTERS, TWO NEEDS
The UHC Research Institute

™

is composed of 2 complementary centers offering a unique approach to prioritizing and delivering actionable health care solutions.

Providing Timely, Practical, and Proven Solutions

The centers address 2 critical needs of UHC members:

· Improved effectiveness and efficiency in clinical care,particularly related to unnecessary variation in care
· Conversion of added value in care delivery to tangible points of market differentiation and economic sustainability.
The centers employ a systematic and integrated approach to driving value for UHC members by leveraging and aligning existing talent and resources. The UHC Research Institute

™

is offered as a value-added benefit to all UHC members at no additional cost.
What Makes the UHC Research Institute

™

Unique?

We anticipate strong demand for our applied health services research projects, particularly as we actively pursue publication of findings and recommendations in peer-reviewed journals to broaden the reach of our work and influence adoption across the country. The UHC Research Institute's

™

growth will be directly tied to opportunities to support performance improvement strategies and other strategic initiatives we undertake on behalf of our members. The UHC Research Institute

™

is further distinguished by the following features:
For More Information
Tom Robertson - executive vice president, Member Relations and Insights





©2015 UHC. All rights reserved.
UHC refers to University HealthSystem Consortium. For a complete explanation of UHC's rights and disclaimers related to the information and documents on this site, click here.
UHC ®, 155 North Wacker Drive, Chicago, Illinois, 60606, (312) 775-4100.