U.S. Cooperative for International Patient Programs (USCIPP)
U.S. Cooperative for International Patient Programs (USCIPP)
USCIPP is a partnership of the International Trade Administration of the U.S. Department of Commerce, UHC and Rush University. The USCIPP aims to improve access to world renowned U.S. health care for patients from around the globe.
Foreign Ministries of Health and Private Insurers
Increasing Access, Removing Barriers: U.S. health care providers are interested in better serving your needs.
For U.S. Health Care Providers
USCIPP aims to increase the global competitiveness of U.S. health care providers. If you would like more information on the Cooperative, please contact Molly Allen, Project Coordinator at USCIPP@uhc.edu.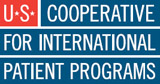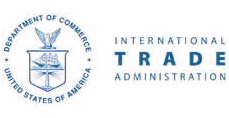 ©2015 UHC. All rights reserved.
UHC refers to University HealthSystem Consortium. For a complete explanation of UHC's rights and disclaimers related to the information and documents on this site, click here.
UHC ®, 155 North Wacker Drive, Chicago, Illinois, 60606, (312) 775-4100.