News
♦ NEW ♦
Apply Today for UHC 2013 Supply Chain Awards!
- Is your organization green? Applications for the UHC Sustainability Award will be accepted through August 16, 2013.

- Nominations for the UHC 2013 Supplier Diversity Leadership Award will be accepted through August 30, 2013.
Now Available
UHC Marketplace | Procure - the most advanced contract management platform in the industry
.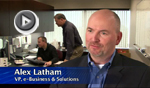 Marketplace transforms into a new integrated procurement platform.
You Might Also Be Interested In




©2015 UHC. All rights reserved.
UHC refers to University HealthSystem Consortium. For a complete explanation of UHC's rights and disclaimers related to the information and documents on this site, click here.
UHC ®, 155 North Wacker Drive, Chicago, Illinois, 60606, (312) 775-4100.